January 13, 2013
JOIN US tonight – Sunday 1/13 at 6 PM EST – online.
We are pleased to announce we will be streaming the entire 6 PM service by Mike Ashcraft at Port City Community Church LIVE online, along with another LIVE Q/A with the book's authors following the service.
We'll be taking questions and comments from Facebook, Twitter & the chat bar on http://new.livestream.com/pc3/mow.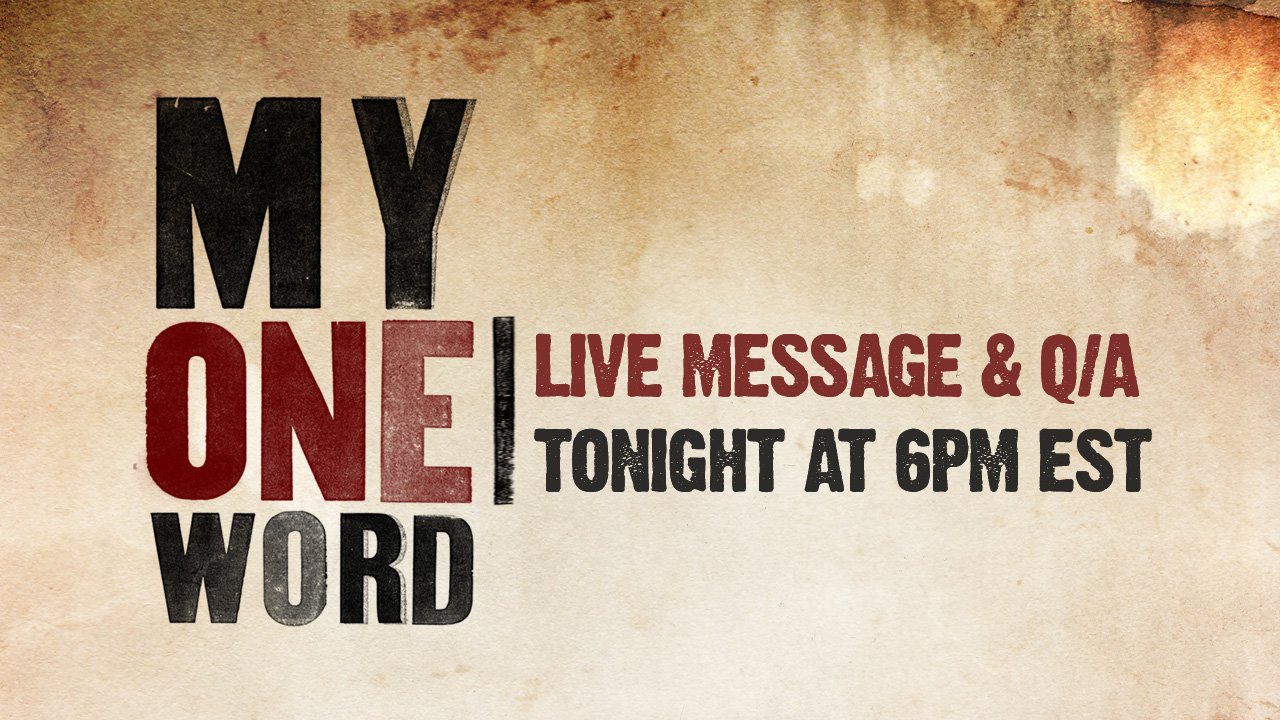 This will be part two of a three-part series on My One Word. If you'd like to view the first message from last week, you can find that online here: http://vimeo.com/56990779
Please tune in tonight for worship, followed by a message, followed by Q&A designed to help you get the most out of your year with your one word.
Have you chosen your one word for 2013 yet?  There's still plenty of time to do so.