May 21, 2013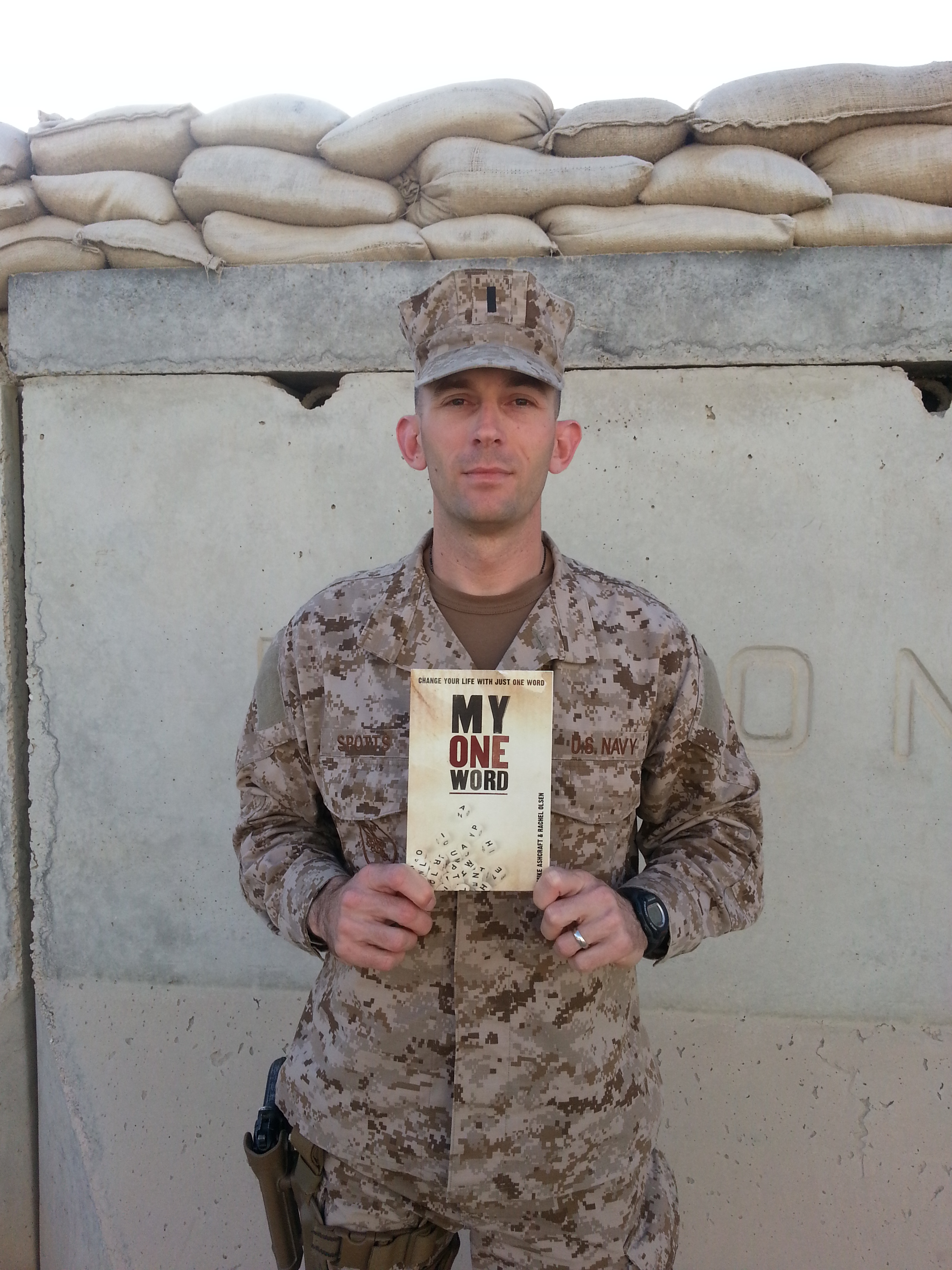 We recently got this photo and email, and it made our day.
Dear Mike,

I really enjoyed the book. I recently returned home from Afghanistan and I'm going to share it with my wife. Many things spoke to me but the last two chapters really hit me—the story about Christina was a rough one.

The colors of the book cover fit in well with all the sand around there. I attached a photo so you'll know it's been read halfway around the world.  I am in front of a bunker—I can't really take photos of much there. Did you ever think your ministry would reach Afghanistan? God is working in you and through you so thank you for allowing Him.

I've been reading the other two books you recommended (Hybels and Willard) and I'm really learning a lot—I'm fascinated by it all! Thank you again.

Warmest Regards,

Jason Spotts
Our thanks go to you, Jason. Thank you for serving us with valor.
Know a solider serving overseas? Send them a thank-you care package, and maybe tuck in a copy of My One Word.